Opportunities for Equine Internships & Externships in Versailles, KY
Bluegrass Equine Surgery provides opportunities for both internships and externships at our new state-of-the-art facility, and to learn the ins and outs of Kentucky's thoroughbred racing and horse industry.
Our training programs focus on maintaining high standards in the equine industry, not only here in the US, but internationally as well. Through our internship and externship programs, we intended to provide each trainee with a thorough knowledge of and experience with the practical standards and practices employed by Bluegrass Equine Surgery.
By shadowing our highly skilled team of veterinarians, each member of our programs gains valuable hands-on industry experience that will allow them to launch their careers and become the best and brightest in the equine field.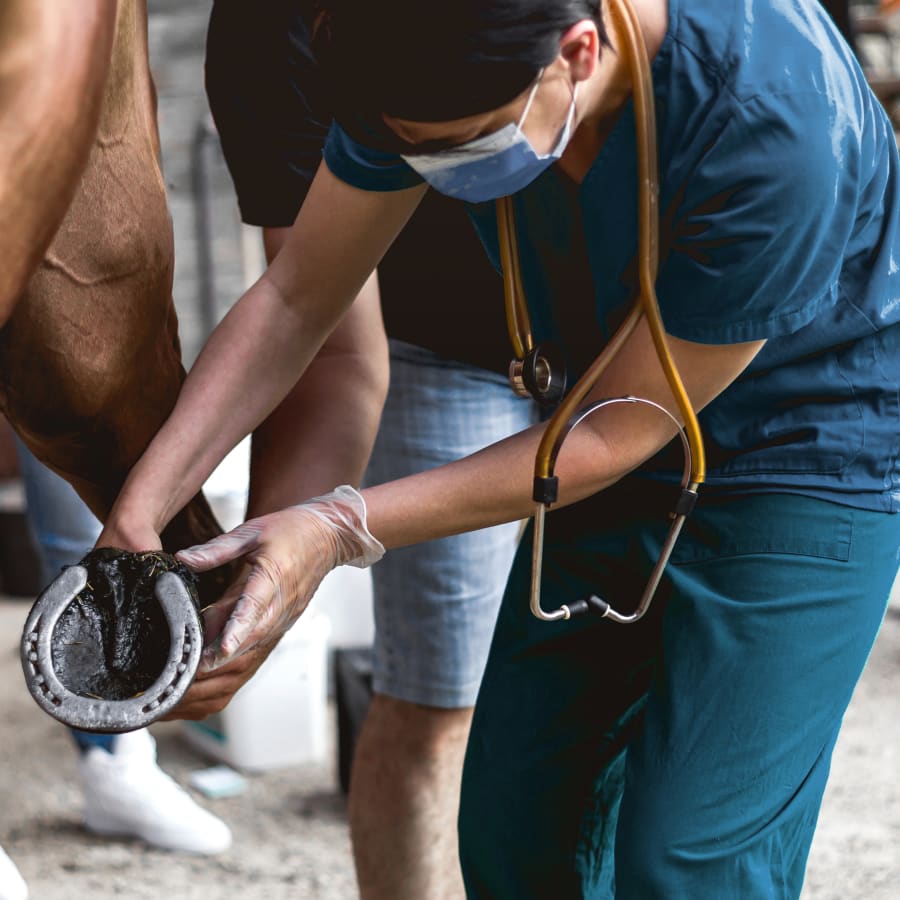 Our equine hospital is proud to accept those looking for an Internship or Externship opportunity in Versailles, KY.
We are offering unique internship and externship opportunities for individuals to get hands-on experience and be taught by our professional veterinary team, in addition to building connections in the equine community.
Internships at Bluegrass Equine Surgery
Bluegrass Equine Surgery has established an Intern Training Program in keeping to maintain the highest standards of operation not only in the U.S. but also in the equine industry's expanding international presence. BES' Intern Training Program was established to bring qualified individuals from abroad to the U.S. to undertake 12 months of comprehensive training to then become part of an international network of contacts and partake in the Equine Veterinary industry. Our training program is intended to provide a trainee with a thorough knowledge of and experience with the practical standards and practices employed by Bluegrass Equine Surgery.
The training focuses on clinical classroom and laboratory instruction, providing an intensive education in theoretical concepts and principles. Moreover, veterinary medicine, like most biological sciences, must be learned in a "hands-on" setting, and thus the trainee is exposed to day-to-day operations, always under the supervision of our professional staff. As in the medical field, veterinary trainees receive training by performing actual diagnostic and treatment procedures.
Externships at Bluegrass Equine Surgery
BES is happy to accept externships from students nationwide. Externs will be allowed to shadow Doctors on field calls throughout the week, observe surgeries, and meet many connections in the Lexington Equine community. For more information about externships please reach out to us.
Contact Us To Apply
If you are interested in learning more about the internship and externship programs offered at our equine veterinary clinic, contact us today.